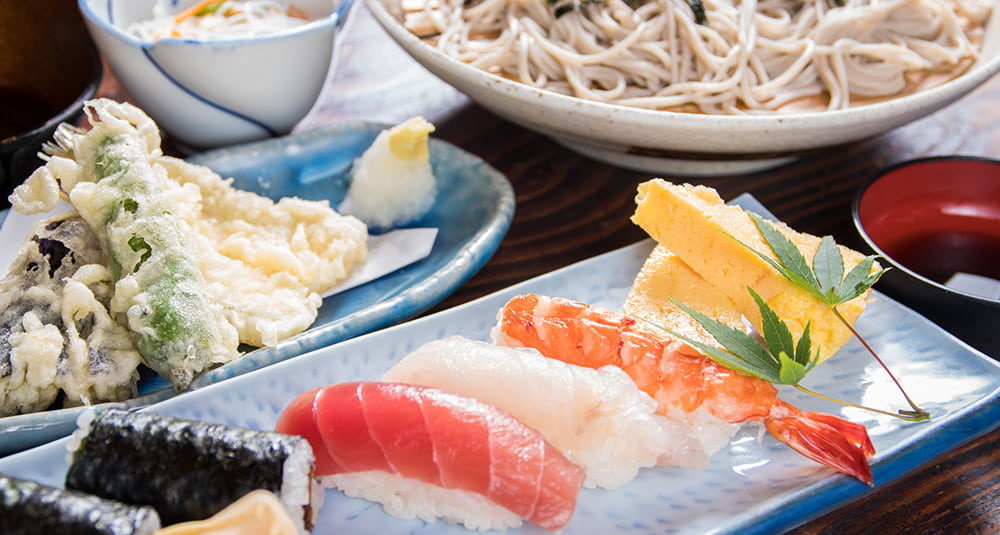 Hope you'll fully enjoy Atami top-grade fishes and soba noodles.
About Daruma
Daruma has been loved by many people since 90 years ago.
Daruma is proud of offering a restaurant service with a cozy atmosphere
to taste fresh fishes and elaborate soba noodles.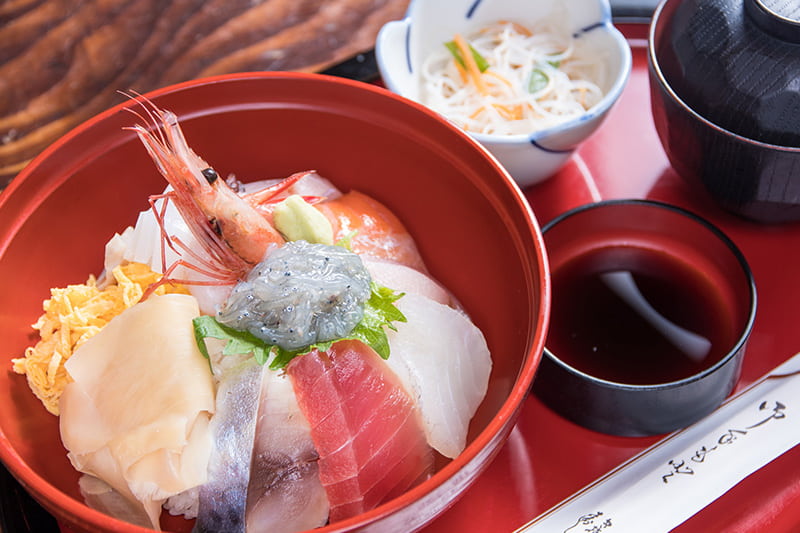 No.1
Kaisen-don
1,900yen
A bowl of rice topped with assorted seafood.
Ingredients are subject to change depending on the season and/or the caught fishes.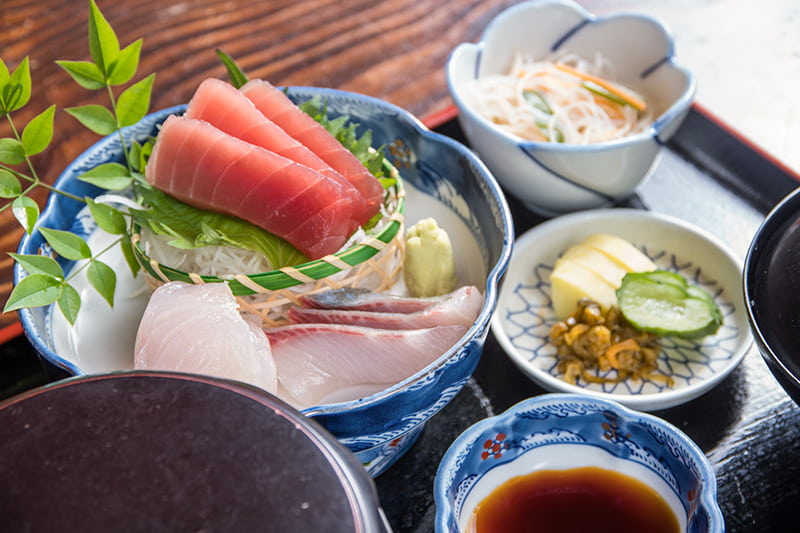 No.2
Otsukuri-teishoku
1,900yen
Sashimi set menu: Fresh sashimi with vermicelli salad, pickles, miso soup, and rice.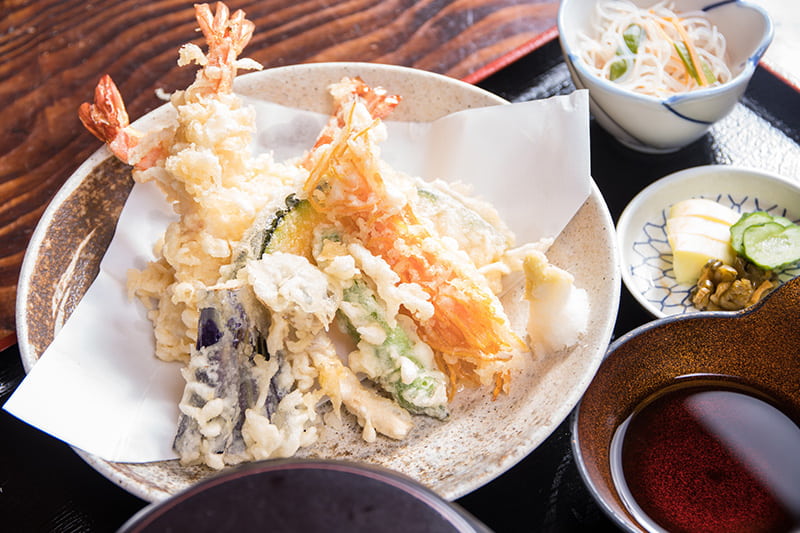 No.3
Tempura-teishoku
Regular
Special
 
2,200yen
2,500yen
Tempura set menu: Shrimp and vegetables tempura, miso soup, rice, and side dishes.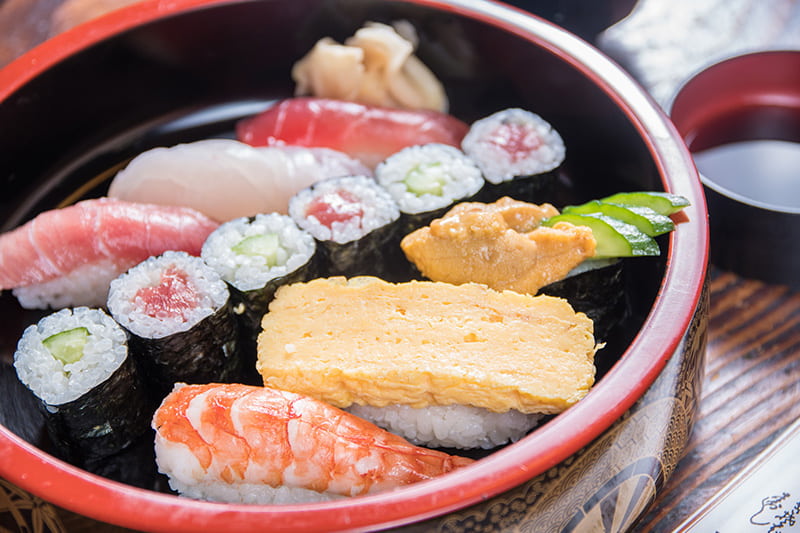 No.4
Sushi Special
1,900yen
Sushi Special: Fattiest portion of bluefin tuna belly, medium-fat bluefin tuna bell, shrimp, Japanese rolled omelet, squid Sushi rolls: Tuna, and cucumber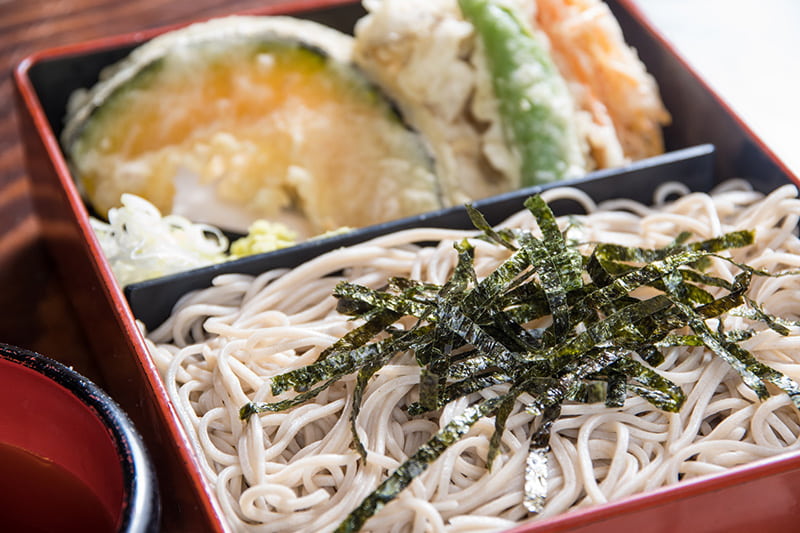 No.5
Tenzaru-soba
Regular
Special
 
1,250yen
1,700yen
Cold soba noodles on a woven bamboo tray and tempura.
(You can choose udon noodles if you like)
(You can choose udon noodles if you like)
(You can choose soba noodles if you like)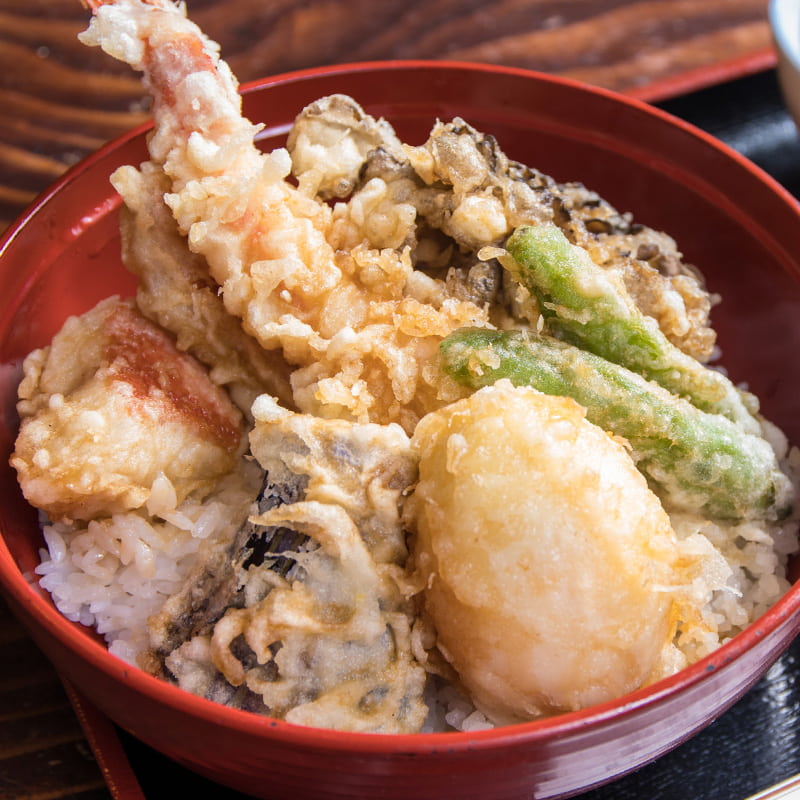 Kimme-tendon(Limited to 20 a day)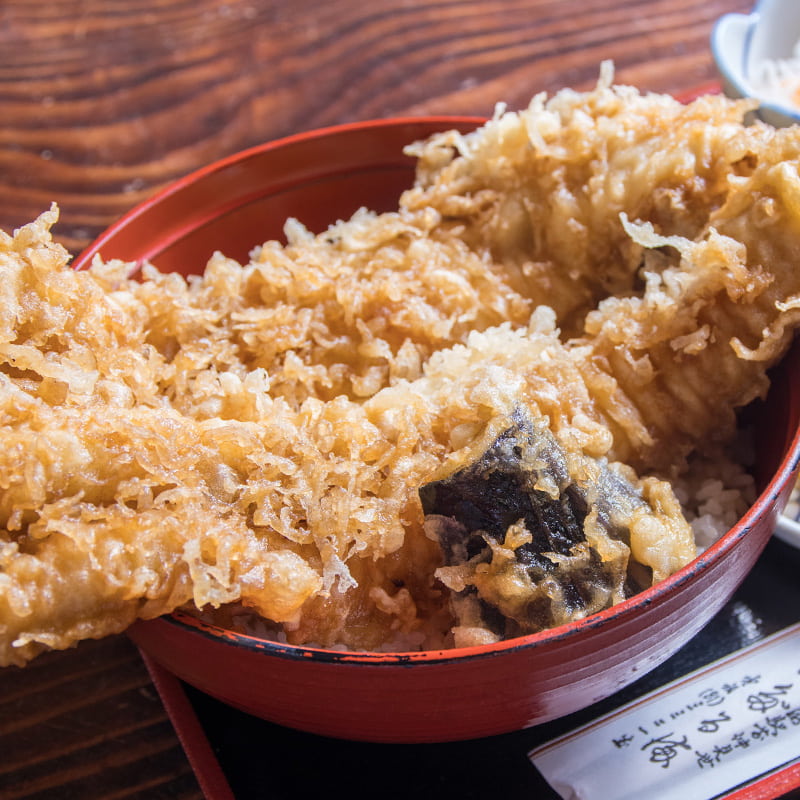 Anago-don(Limited to 20 a day)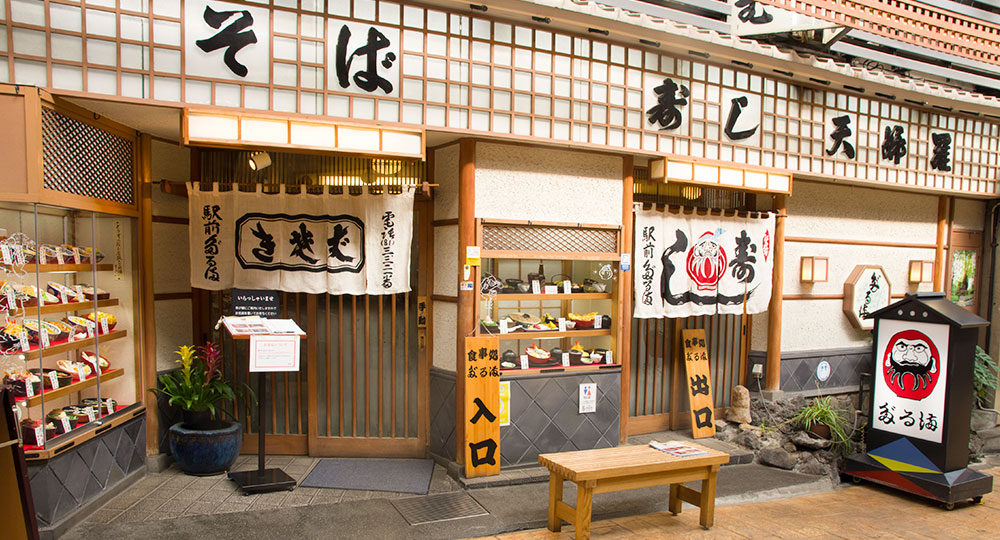 Shop Name
Daruma
Address
7-5 Taharahoncho,
Atami-shi, Shizuoka-ken 413-0011
Japan
Hours
11:30 AM - 05:00 PM
(Last order: at 04:30 PM)
The restaurant may close earlier if ingredients run out of stock.
Regular Day Off
We are regularly closed on Wednesdays and Thursdays.
Access
1-minute walk from JR Atami station Located at Nakamise street Daruma (a round traditional Japanese doll) is a landmark for you.
Notes
Bringing your own food and drink is prohibited. "When tables are fully occupied; Please write your name on the waiting list and wait a moment."